Field Trial 2021 Results
AV Novice Retriever Field Trial for 14 Dogs
Wednesday 8th September 2021
Held at Hawstead Farm, Ladwell, Hursley, Winchester.
By the kind invitation of Mr Dan Gradidge.
Judged by Nick Coates, Dave England, Jason Mayhew and Tom Sage.
The awards were presented by Vice President Carole Carter.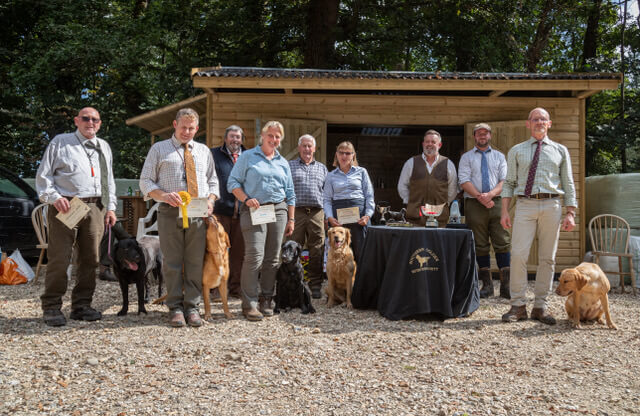 Result.
1st. Elmerton If I May (Lab)handled by Keith Townsend
2nd. Burrendale Pip (Lab) handled by Jo Rollinson
3rd. Operative Officer Of Hadfelda (Lab) handled by Robert Cresswell
Cert of Merit. Defreynes Surprise Boy (Lab) handled by Dave Petty.
Cert of Merit, Guns Choice and the SGRS Perpetual Trophy for the highest placed Golden Retriever Vamp Jiaogulan (GR) handled by Vickie Prichard.