THE GOLDEN RETRIEVER HEALTH SCHEMES
HEALTH SCHEMES
KC/BVA HIP DYSPLASIA SCHEME
KC/BVA/ISDS OR ECVO AND AHT EYE SCHEMES
AHT DNA TEST FOR PRA 1 & 2
ECVO
European College of Veterinary Ophthalmologists
KC/BVA ELBOW DYSPLASIA SCHEME
KC/LABOKLIN DNA TEST FOR ICHTHYOSIS (ICT)
ISDS
International Sheepdog Society
BVA
British Veterinary Association
ECTOPIC URETER STUDY
If any member/breeder wish to participate in this study especially if they have a "wet" puppy, please contact the Breed Health Coordinator in the first instance.   margaret.woods6@btinternet.com or 01388 835112
Please DO NOT contact the University of Cambridge direct at this stage as the details of the study are yet to be finalised.
Please click HERE to download more information.
The Golden Retriever is a relatively robust and healthy dog, however there are some conditions which you will need to be aware of. These include hip dyspasia, elbow dysplasia and a number of eye diseases. Further details of these can be found in "Health Schemes" below. Please bear in mind despite best efforts to limit hereditary conditions by testing breeding stock, there is no guarantee puppies are always going to be free from hereditary diseases. It is also important to recognise that temperament, conformation, working ability; as well as health; are all factors in producing an animal sound in mind and body.
FURTHER INFORMATION ON HEALTH SCHEMES
The following are current recommendations. Please note eye and hip screening is mandatory for Accredited breeders: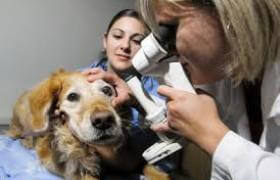 EYES
Canine ophthalmologists screen for Hereditary Cataracts (HC), Central and Generalised Progressive Retinal Atrophy (CPRA and GPRA), and Multifocal Retinal Dysplasia (MRD). MRD in the Golden Retriever is not thought to affect sight. These certificates can be carried out on an annual basis and a current annual certificate must available at time of mating.
Golden Retrievers can now have a once-only DNA test to identify PRA1&2 status (Clear, affected or carrier). However, this will still be routinely screened during visual examination (a DNA test to identify PRA3 status is awaited).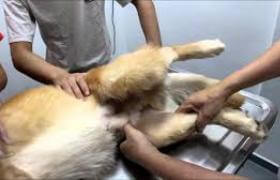 HIPS
The hip scheme has been in effect since 1984. Hips are X-rayed after the dog is 1 year of age and sent to the BVA to assess the quality and integrity of the ball and socket joint and a score allocated out of 53 for each hip (total 106 for both hips). The two scores are added, the breed average is 18 (reference data from the BVA). The lower the score, the better the configuration of the hip. It is only necessary to obtain a hip score once and the certificate is valid for the lifetime of the animal.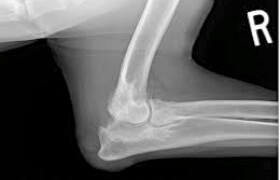 ELBOWS
Elbows have been screened since 1998 for signs of abnormal elbow development (elbow dysplasia). In this case 2 X-ray views of each elbow are submitted to the BVA who allocate a score for each elbow from 0 to 3. 0 is the best score and 3 the worst. Breeders are encouraged to breed from dogs with only a 0 or 1 score. As with hips an elbow certificate is valid for life.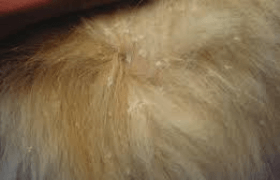 ICHTYOSIS (ICT) FLAKY SKIN
Golden Retrievers can now have a once-only DNA test to identify Ichthyosis status (Clear, affected or carrier).
ANIMAL HEALTH TRUST RESEARCH EYES
The Animal Health Trust is conducting research to try and locate the mutations that produce Hereditary Cataracts, Progressive Retinal Atrophy and Multifocal Retinal Dysplasia. It is anticipated that DNA tests for these conditions will be available in the near future.
ANIMAL HEALTH TRUST RESEARCH CANCERS
In addition, cancer research into Mast Cell Tumours, melanomas and soft-tissue sarcomas is being undertaken in our breed. It is hoped by establishing the genetic mechanisms of these cancers clinicians will be able to determine which therapies will be the most effective for affected animals, as well as identifying which animals will be at greater risk in developing particular cancers.
BLOAT
In December 2009 one of our committee member tragically lost her dog to bloat. The following link explains what to look for and how quickly this devastating condition can kill. Please read BOTH sections of the article.
HEALTH REPRESENTATIVE NEWS   
The inaugural meeting of Breed Club/Society health representatives was held with our Health Coordinator, Margaret Woods on the 18th January 2010.
HEALTH REPRESENTATIVE NEWS
Dick White Seminar 15th October 2011 – Following on from this seminar please click on the relevant pages to find further details of the related subject
AHT GLAUCOMA PROJECT
The AHT have begun a Glaucoma project and since 2014 have examined Golden Retrievers as part of that project. Click Here for further details of the condition and project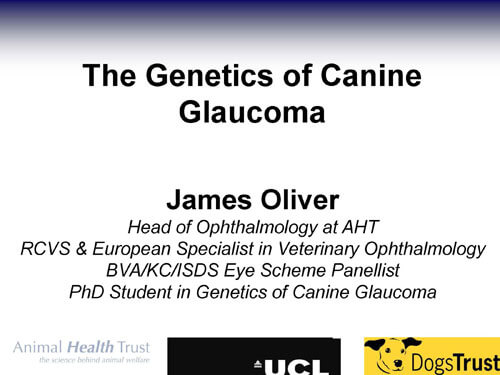 HEALTH REPRESENTATIVE FURTHER LINKS
Retriever (Golden) BREED STANDARD
Breed Watch information is set out below the standard
General Appearance
Symmetrical, balanced, active, powerful, level mover; sound with kindly expression.
Characteristics
Biddable, intelligent and possessing natural working ability.
Temperament
Kindly, friendly and confident.
Head and Skull
Balanced and well chiselled, skull broad without coarseness; well set on neck, muzzle powerful, wide and deep. Length of foreface approximately equals length from well defined stop to occiput. Nose preferably black.
Eyes
Dark brown, set well apart, dark rims.
Ears
Moderate size, set on approximate level with eyes.
Mouth
Jaws strong, with a perfect, regular and complete scissor bite, i.e. upper teeth closely overlapping lower teeth and set square to the jaws.
Neck
Good length, clean and muscular.
Forequarters
Forelegs straight with good bone, shoulders well laid back, long in blade with upper arm of equal length placing legs well under body. Elbows close fitting.
Body
Balanced, short-coupled, deep through heart. Ribs deep, well sprung. Level topline.
Hindquarters
Loin and legs strong and muscular, good second thighs, well bent stifles. Hocks well let down, straight when viewed from rear, neither turning in nor out. Cow-hocks highly undesirable.
Feet
Round and cat-like.
Tail
Set on and carried level with back, reaching to hocks, without curl at tip.
Gait/Movement
Powerful with good drive. Straight and true in front and rear. Stride long and free with no sign of hackney action in front.
Coat
Flat or wavy with good feathering, dense water-resisting undercoat.
Colour
Any shade of gold or cream, neither red nor mahogany. A few white hairs on chest only, permissible.
Size
Height at withers: dogs: 56-61 cms (22-24 ins); bitches: 51-56 cms (20-22 ins).
Faults
Any departure from the foregoing points should be considered a fault and the seriousness with which the fault should be regarded should be in exact proportion to its degree and its effect upon the health and welfare of the dog,and on the dog's ability to perform its traditional work.
Note
Male animals should have two apparently normal testicles fully descended into the scrotum.
Breed Watch – Retriever (Golden) – Category 2
A Breed Standard is the guideline which describes the ideal characteristics, temperament and appearance including the correct colour of a breed, and ensures that the breed is fit for function. Absolute soundness is essential. Breeders and judges should at all times be careful to avoid obvious conditions or exaggerations which would be detrimental in any way to the health, welfare or soundness of this breed.
From time to time certain conditions or exaggerations may be considered to have the potential to affect dogs in some breeds adversely, and judges and breeders are requested to refer to the Breed Watch section of the Kennel Club website http://www.the-kennel-club.org.uk/services/public/breeds/watchfor details of any such current issues.
If a feature or quality is desirable it should only be present in the right measure. However if a dog possesses a feature, characteristic or colour described as undesirable or highly undesirable it is strongly recommended that it should not be rewarded.
Breed Watch – Points of concern for special attention by judges
Legs too short in proportion to depth of body and to length of back
Significantly overweight
See more at: http://www.thekennelclub.org.uk/services/public/breed/watch/display.aspx?breed=2047#sthash.8yplkStI.dpuf