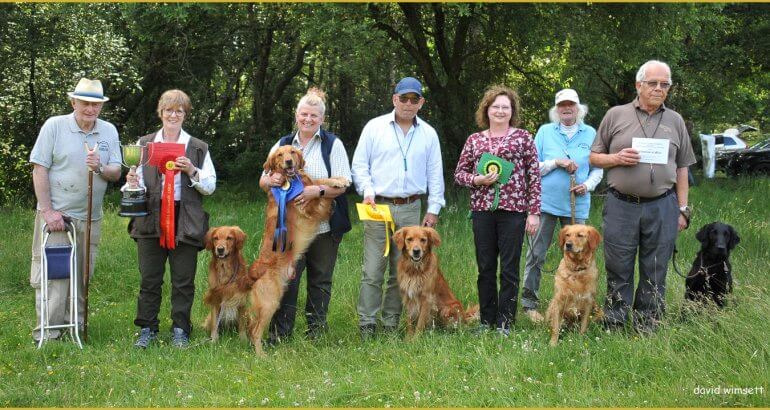 Novice Working Test 12 June 2022
Report on ND/NH and Novice Working Test 12//6/22
The Society held its second working event of the year, on Sunday 12th June 2022 at Parklands, Ewshot, Farnham, by kind permission of our gracious hostess Suzette WATTS.
The class were ND/NH and Novice tests, in conjunction with Flatcoated Retriever Society (southern area). We had a good entry for both classes 13 in ND/NH and 20i in Novice.
The weather was a little overcast with some wind to help the dogs and not too hot.
The test consisted of a Walk up, a Seen and Blind over a jump into a second field, a Double marked retrieve and a mark and blind. Each dog had two retrieves to make at each test. The tests were the same for both ND/NH and Novices with the novices expected to perform over a longer distance than the ND/NH.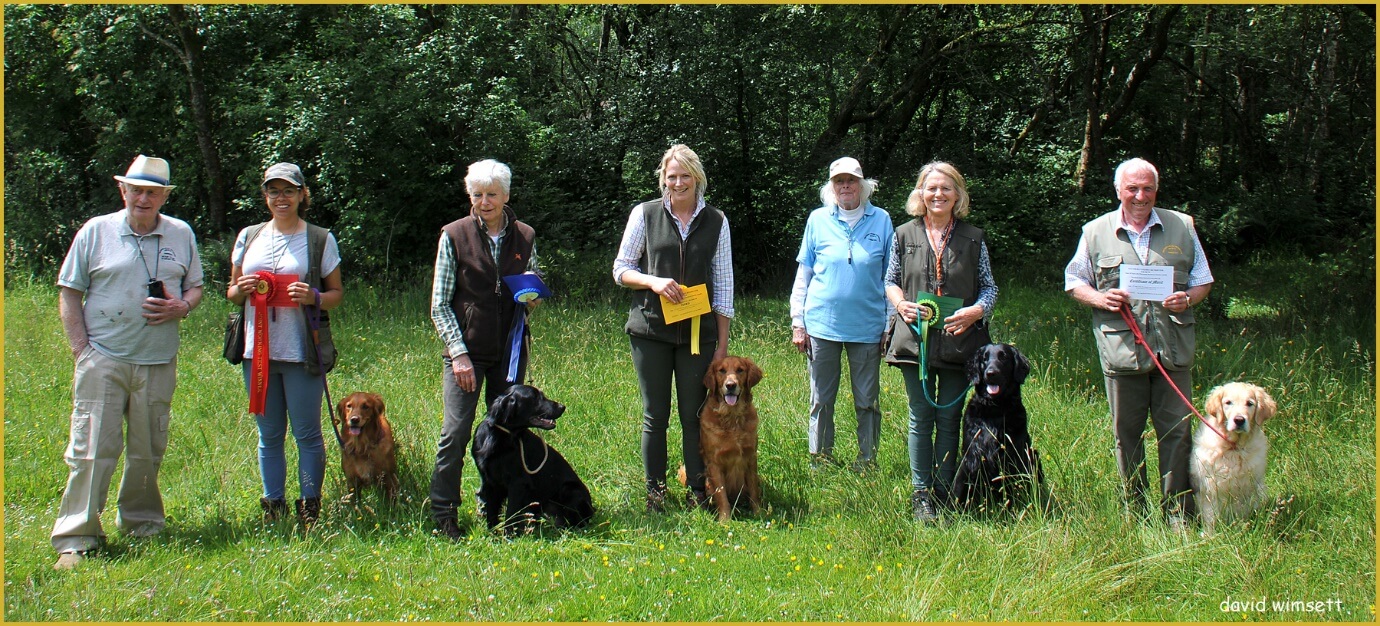 The morning session was for the ND/NH class and he results were as follows:-
1st Miss Cecilia ERHABOR with her Golden Retriever bitch Elkshead Flame 79/80
2nd Mrs Jenny CARTER with her Flatcoat retriever Fulwith Bramble 77/80
3rd Mrs Anna ETHERTON with her Golden Retriever dog Kenynten Red Hot 76/80
After a run off-
4th Mrs Carolyn MADGEWICK with her Flatcoat Retriever Yonsaff Going Solo 75/80
COM was awarded to:-
Mr David WIMSETT with his Golden Retriever bitch Rosgar Coconut Belini 75/80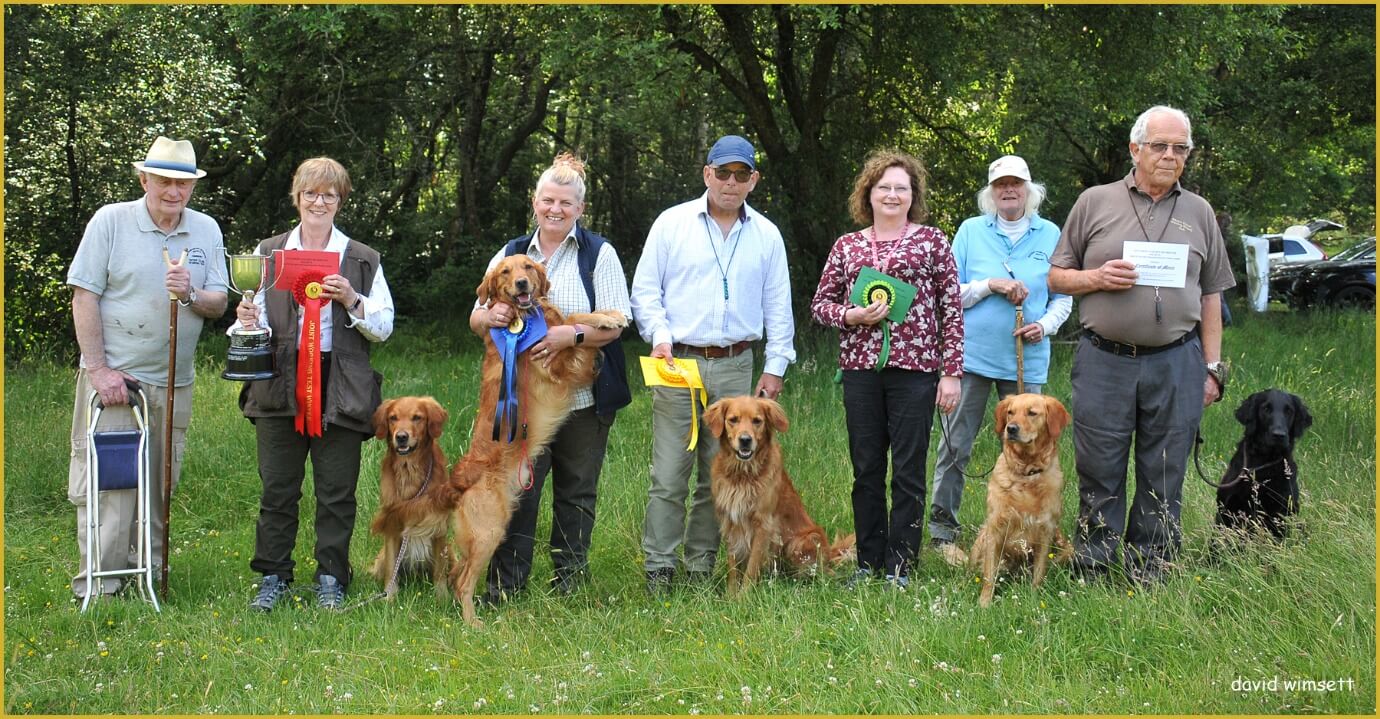 The afternoon session was for the Novice class and the results were as follows;-
1st Mrs Alison SHAW with her Golden Retriever dog Sleigh Comet with a perfect 80/80
2nd Mrs Lisa CLEMENTS with her Golden Retriever dog Metalbridge Gadbourn 77/80
3rd Mr Steve LAX with his Golden Retriever dog Hanans Golden Boy On The Hill 74/80
4th Mrs Susan CARLYLE with her Golden Retriever bitch Gaytonwood Brown Eyed Girl 70/80
COM Mr Graham CLELLAND with his FCR Bitch Trevor Silk Andromeda of Necessares 64/80
Many thanks must go to our judges Mrs Jean BAVEYSTOCK and Mr Ray HARDIE. Also a big big thank you to all the wonderful people who turned out to help with setting up, stewarding, dummy throwing, shooting pistols, catering and the many other jobs that go along with an event like this and without that help the event would not be able to go ahead, so if anyone would like to contribute by helping out at any of the Societies events please speak to the event organiser or any committee member.
Ray Gait
Working Test Secretary