Working Test Results 2010
Southern Golden Retriever Society Results
WORKING TEST RESULTS 2010
SUNDAY 1st AUGUST 2010
Held at Yotes Court Farm, West Peckham, Kent,
By kind permission of Mr Richard Woolridge
Judges for the day were Mrs Toni Sanders or Mr Bob Marcham
Special Beginners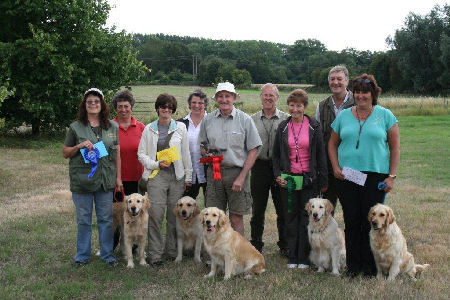 1st Mills' Millwater Ribbon of Gold
2nd Farmer's Varches Golden Wings
3rd Davis' Elzac Maestro Mozart
4th Menter's Varches Summertime.
C.O.M. was awarded to Male & Woodcock's Jomiagan Kool Krystal J.W.
Novice Dog/Novice Handler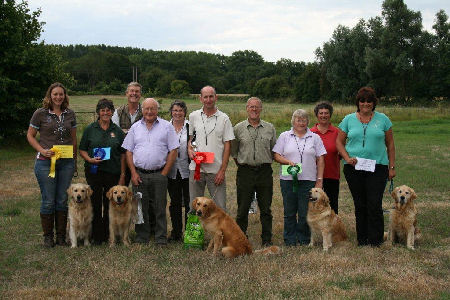 1st Debnam's Lilleburne Colne Point Peg
2nd Gladwin's Varches Together Forever
3rd Ord's Pandreft Yankee Doodle
4th Mills' Millwater Muggle Puzzle
C.O.M awarded to Male's Malenbrook Master Mariner.
SUNDAY 6TH JUNE 2010
Held at Holride Farm, Ripley, Surrey
By kind permission of Sir Rocco Forte
Judges for the day were Mr Nick Coates and Mrs Anthea Lawrence
Special Puppy
1st. Sanders' Deadcraft Charlotte of Tarinomach
2nd Barnes' Pepspanner Franconia at Millgreen
3rd Wort's Alamy Dunbarof Auro
Novice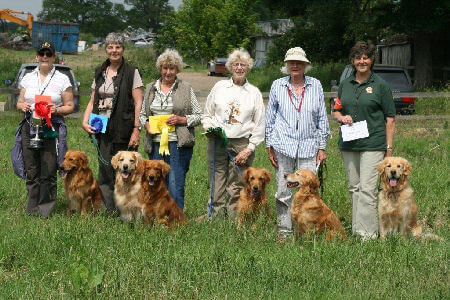 1st McCarthy's Echobrook Fergus Mhor of Ashmhorgold
2nd Jones' Sonerila Columnea
3rd Wort's Libris Mr Pickwick of Auro
4th Green's Carishill Crocus
C of M's were awarded to:-
Baveystock's Baveybuilt Bellini
Gladwin's Varches Together Forever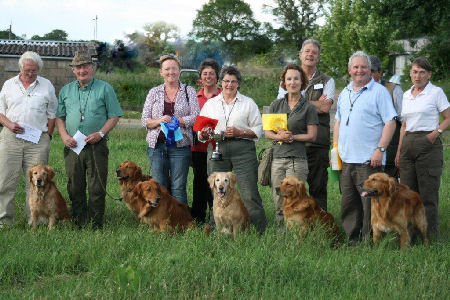 1st Sanders' Holway Phantom at Tarinomach
2nd Burnie's Merryway Maximum
3rd Crew's Calum Peace
4th Barnes' Souter Romulum at Millgreen
C of M's were awarded to;-
Hardie's Gosplash Victor
Wort's Auro Rimu